Soft Pastels in Procreate
Draw beautiful chickadees!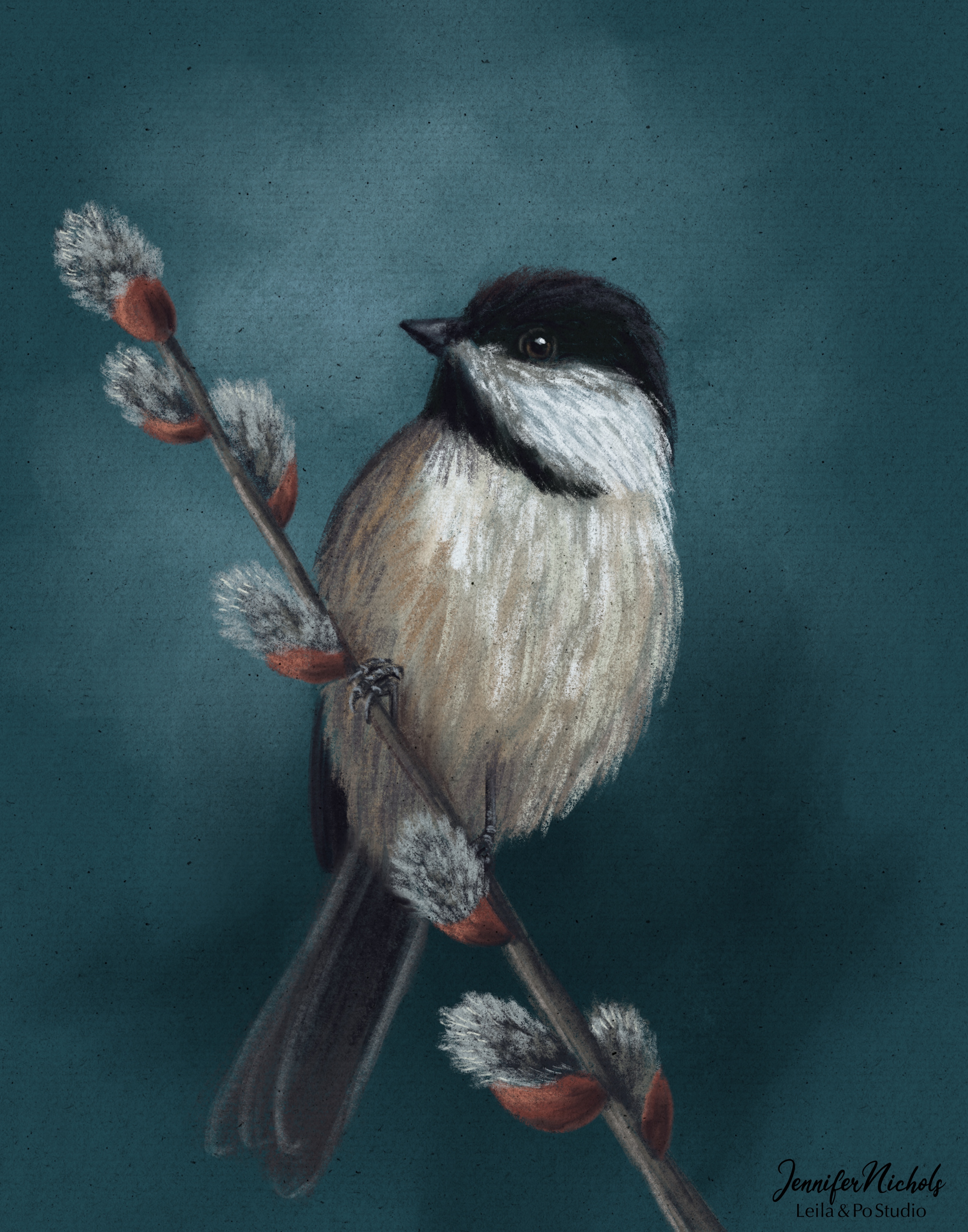 Truly Amazing Brushes
Enjoy learning how to get the look of soft pastels in this class with the wonderful brushes I provide. I will be showing you a chickadee but you can use the same techniques on any bird!
I also provide some brushes to make a wonderful canvas which helps you achieve the look of pastels.
Psst, no powdery mess!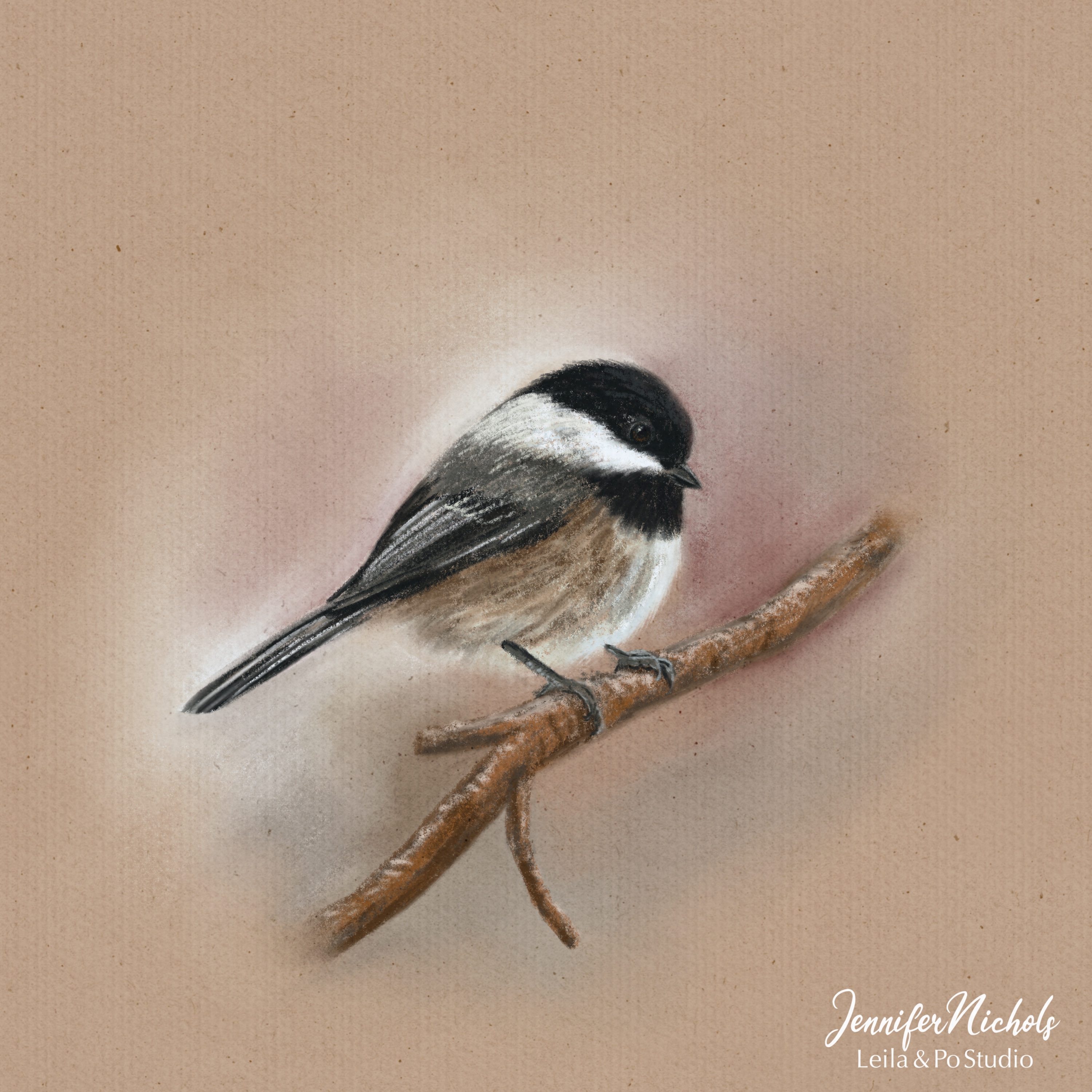 Composition
Learn how to combine various photo references to make your preferred composition.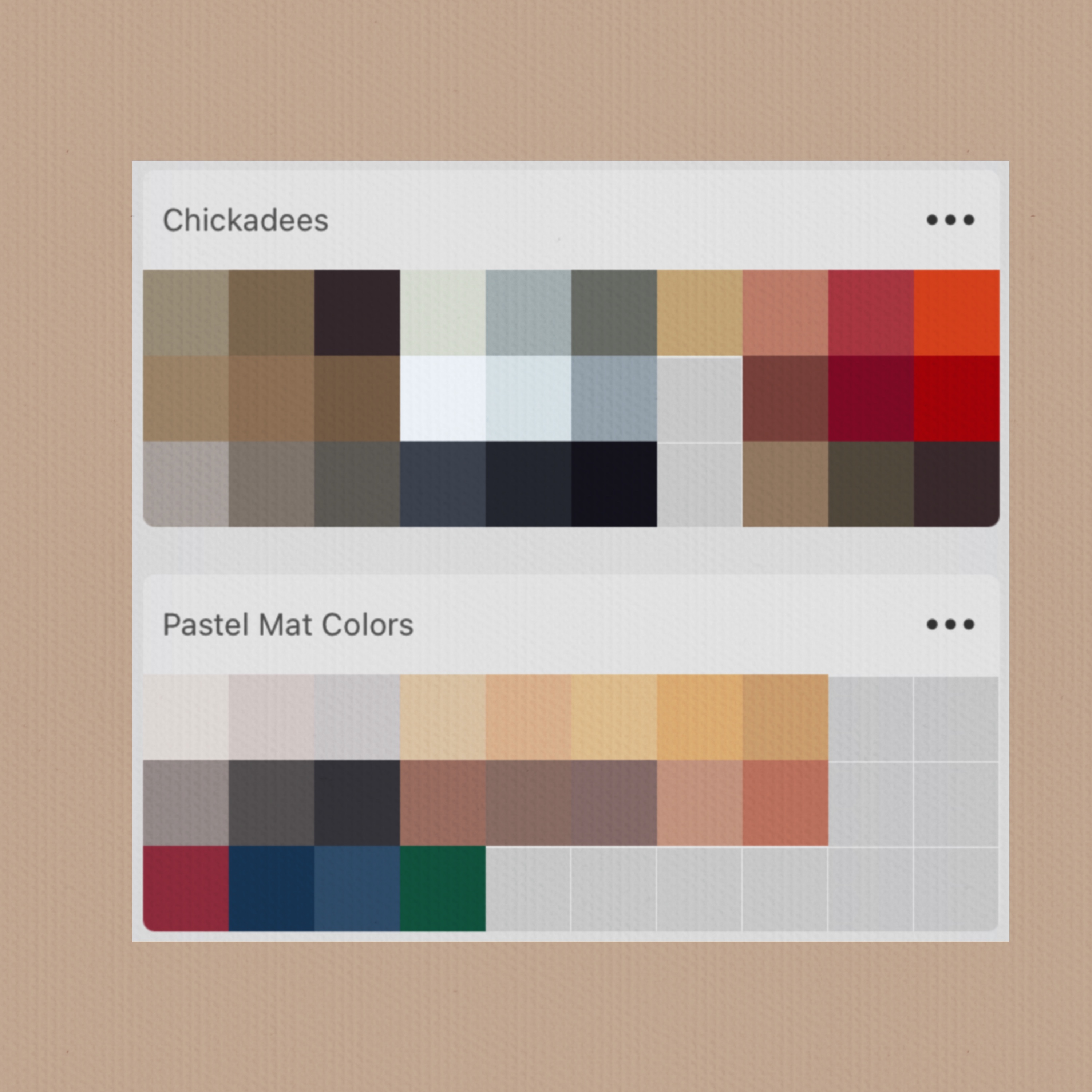 Palettes and Canvas Brushes
You will be able to get a variety of looks including pastel boards and Kraft paper. Use the Pastel Mat palette to choose your base color!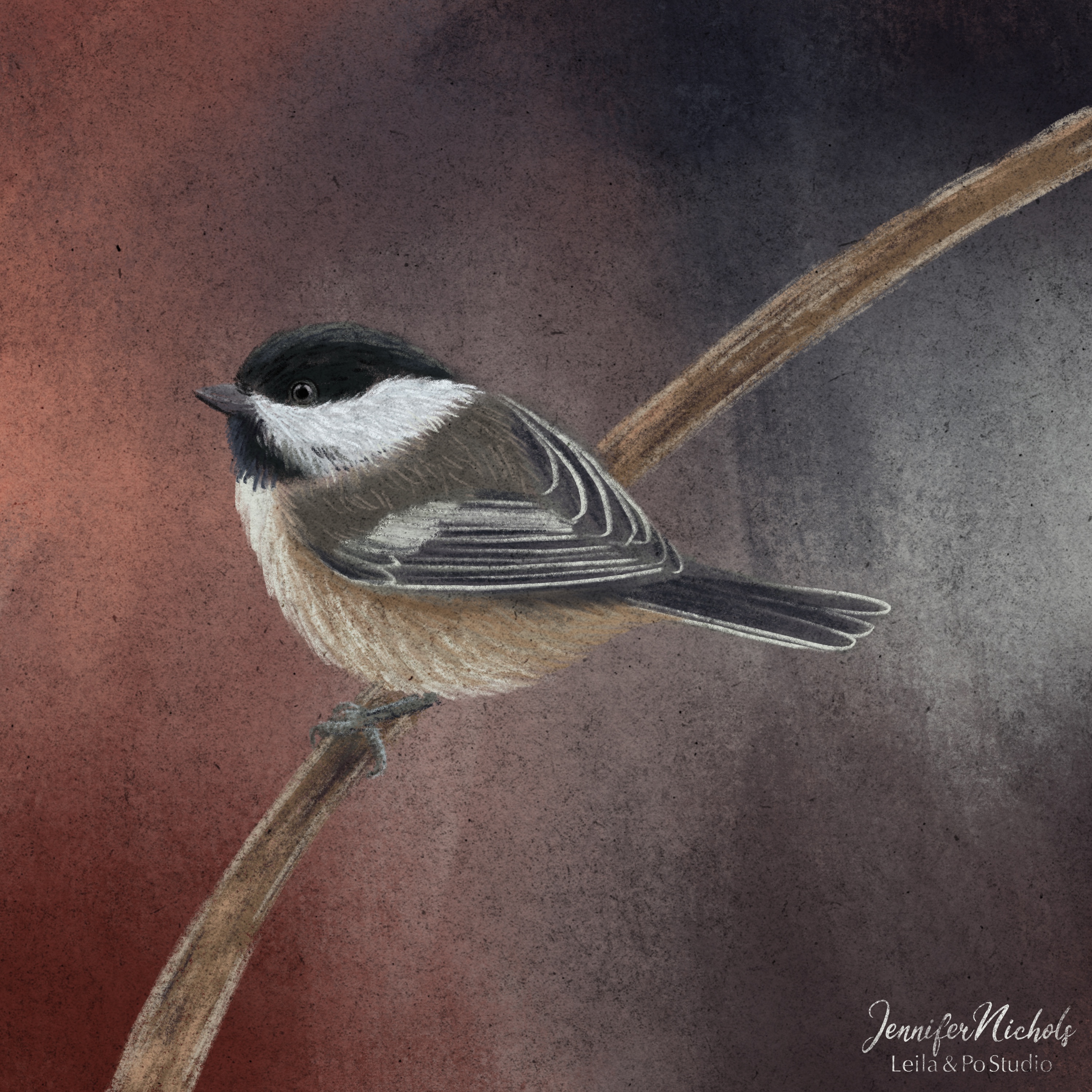 Wonderful Photo References
I will show you the entire sketch process I use which will help you learn to do the same thing with other bird photos!