Are you a lifelong learner who is excited to learn more illustration techniques, seamless patterns, or brush-making in Procreate?
Do you feel excited when you learn new skills while following along with classes and wish you could retain that new information more easily?
Do you enjoy exploring a variety of styles on your creative journey?
Are you craving connection with others who can understand your obsession with creating art on the iPad?
These are just a few of the reasons why I started my membership!

Introducing the Creative Journey:
Classes & Community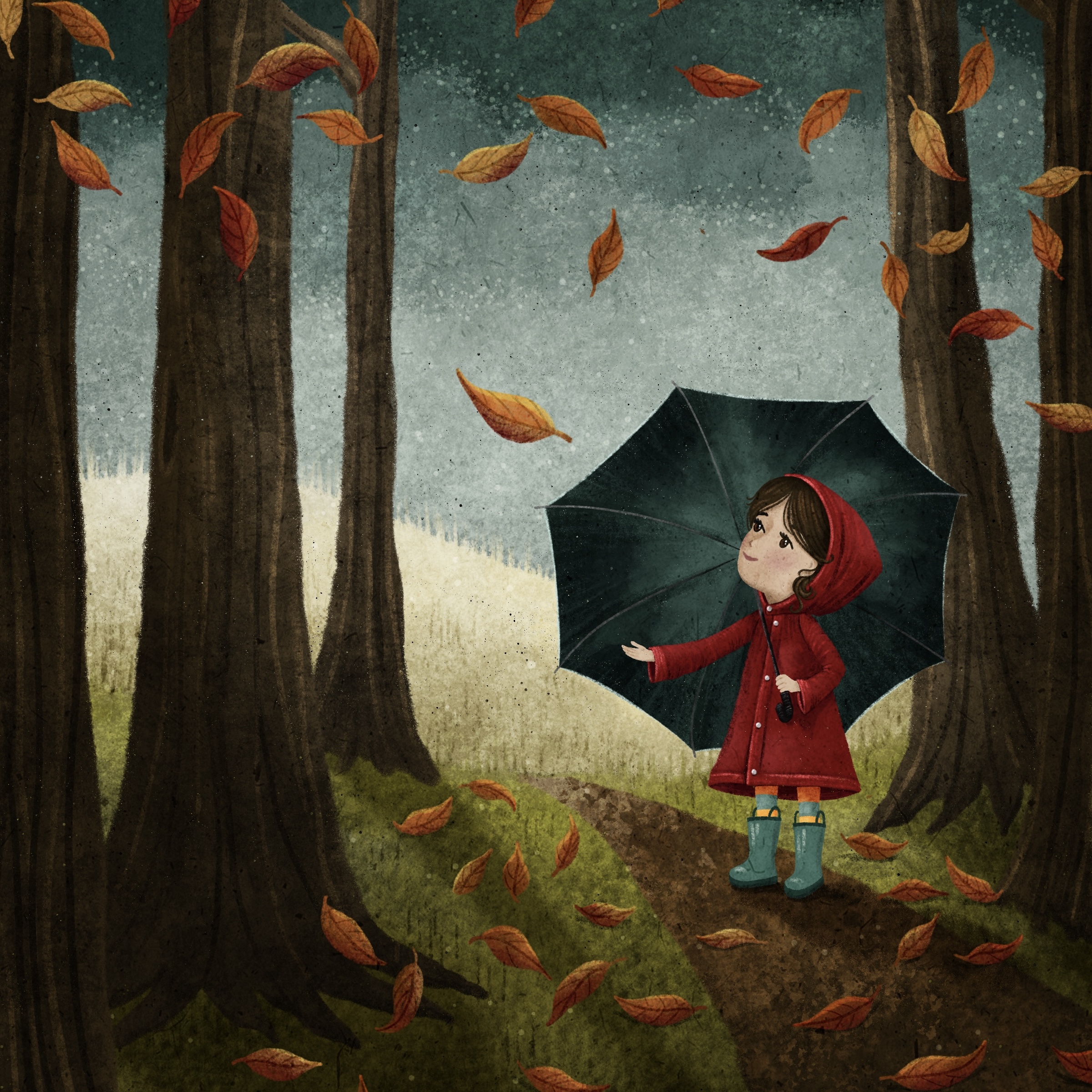 Learn New Skills in a Variety of Styles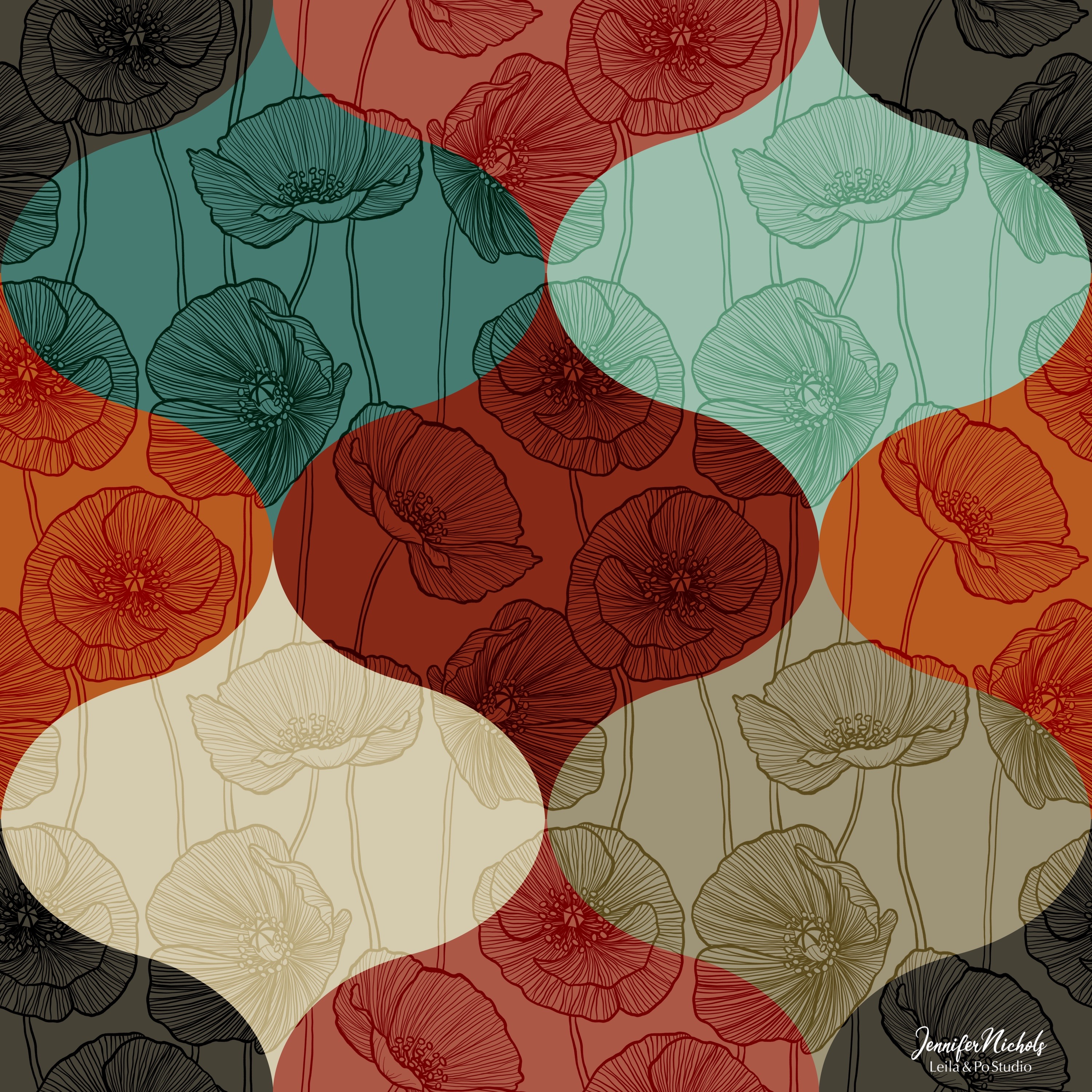 Find Tons of Pattern and Brush Making Lessons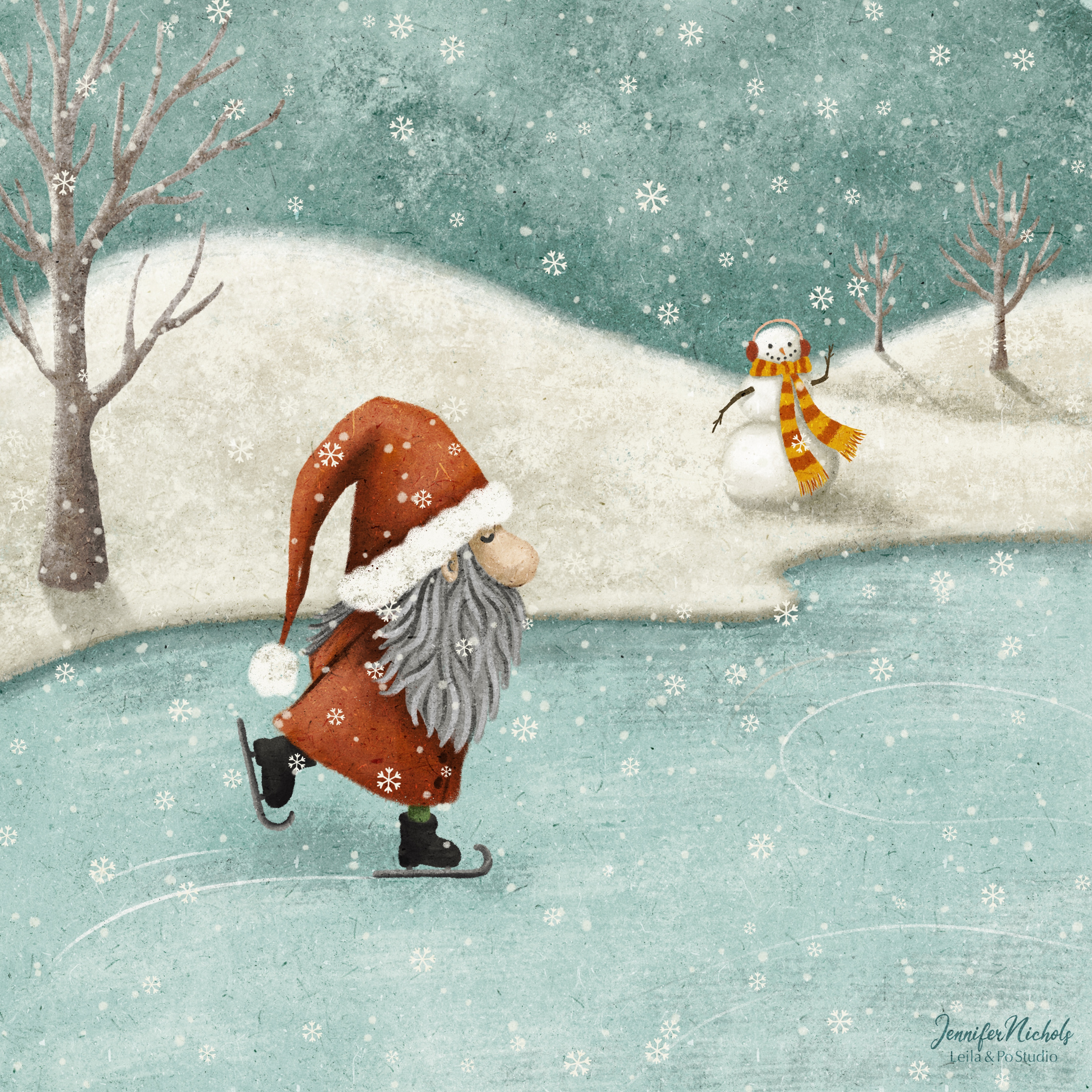 Have Loads of Fun as You Learn!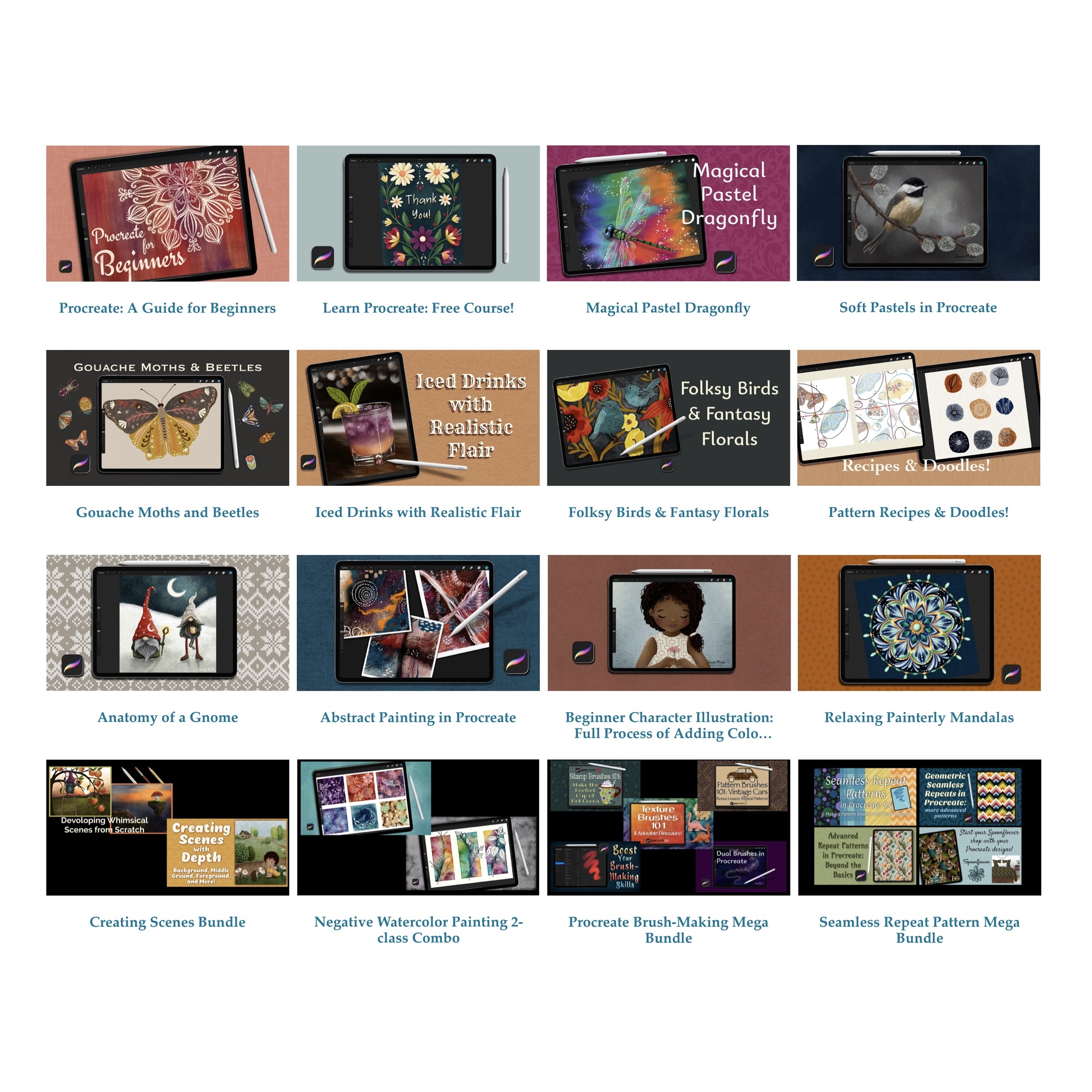 Get Immediate Access to Dozens of Classes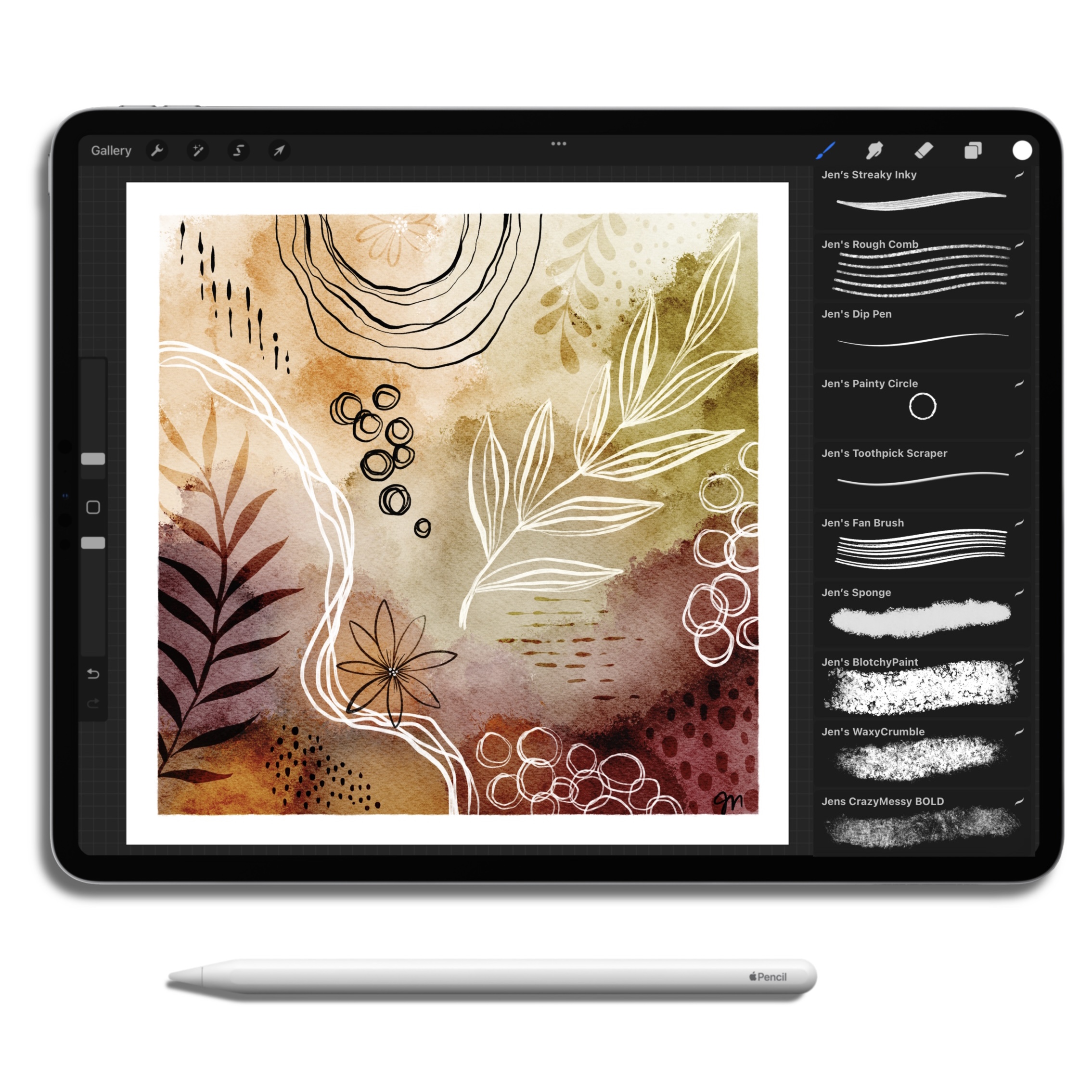 Get ALL of the Resources You Need to Succeed...FREE!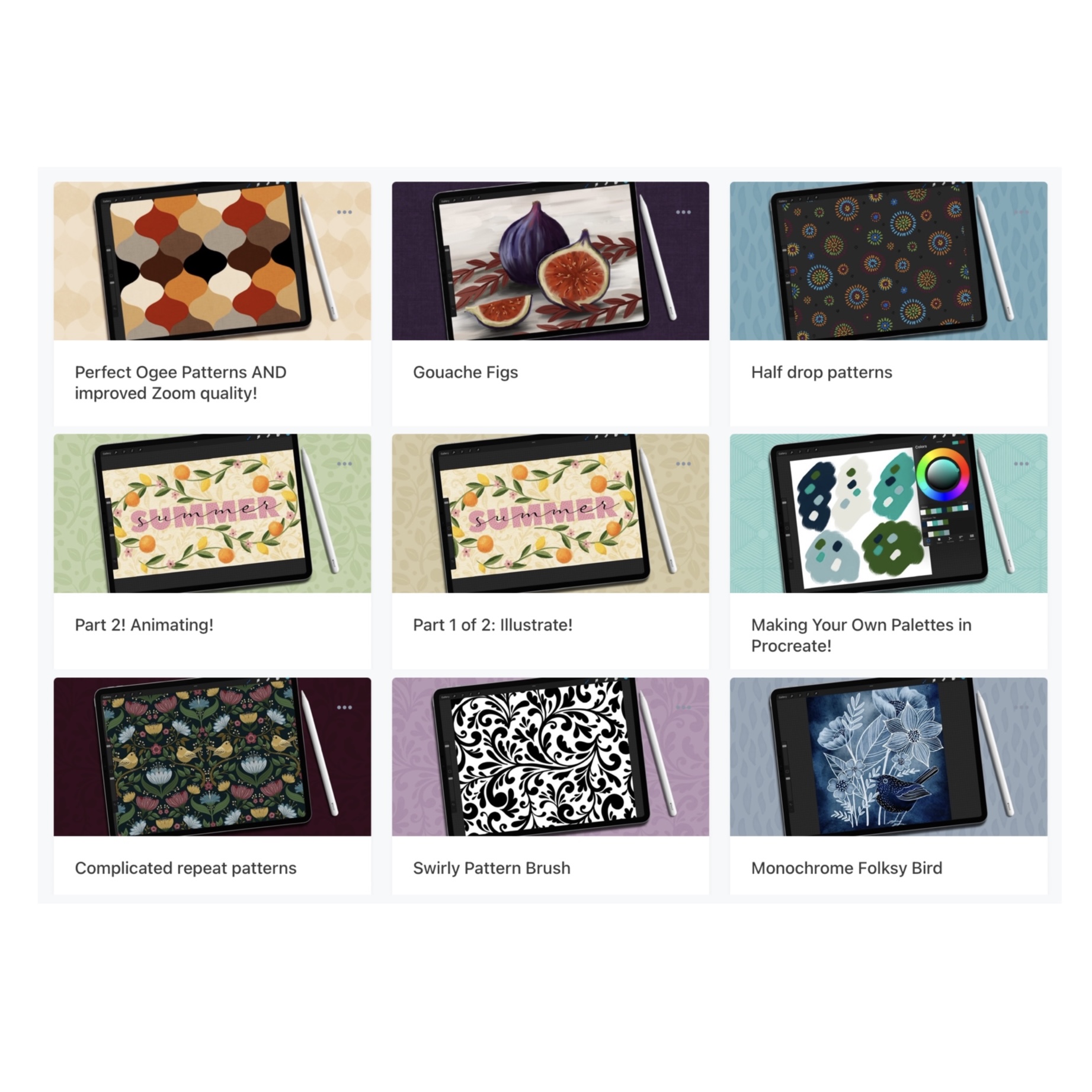 Join the Community and Access Even More Lessons!

Membership Includes:
Several new classes each year that are exclusive to the membership!
Immediate access to all classes and resources (including my 40 Skillshare classes)!
A private community of hundreds of like-minded creatives.
Monthly Live Drawing sessions, Q&A, Social Hour, and more!
Tons of Procreate brushes and other resources that you get to keep!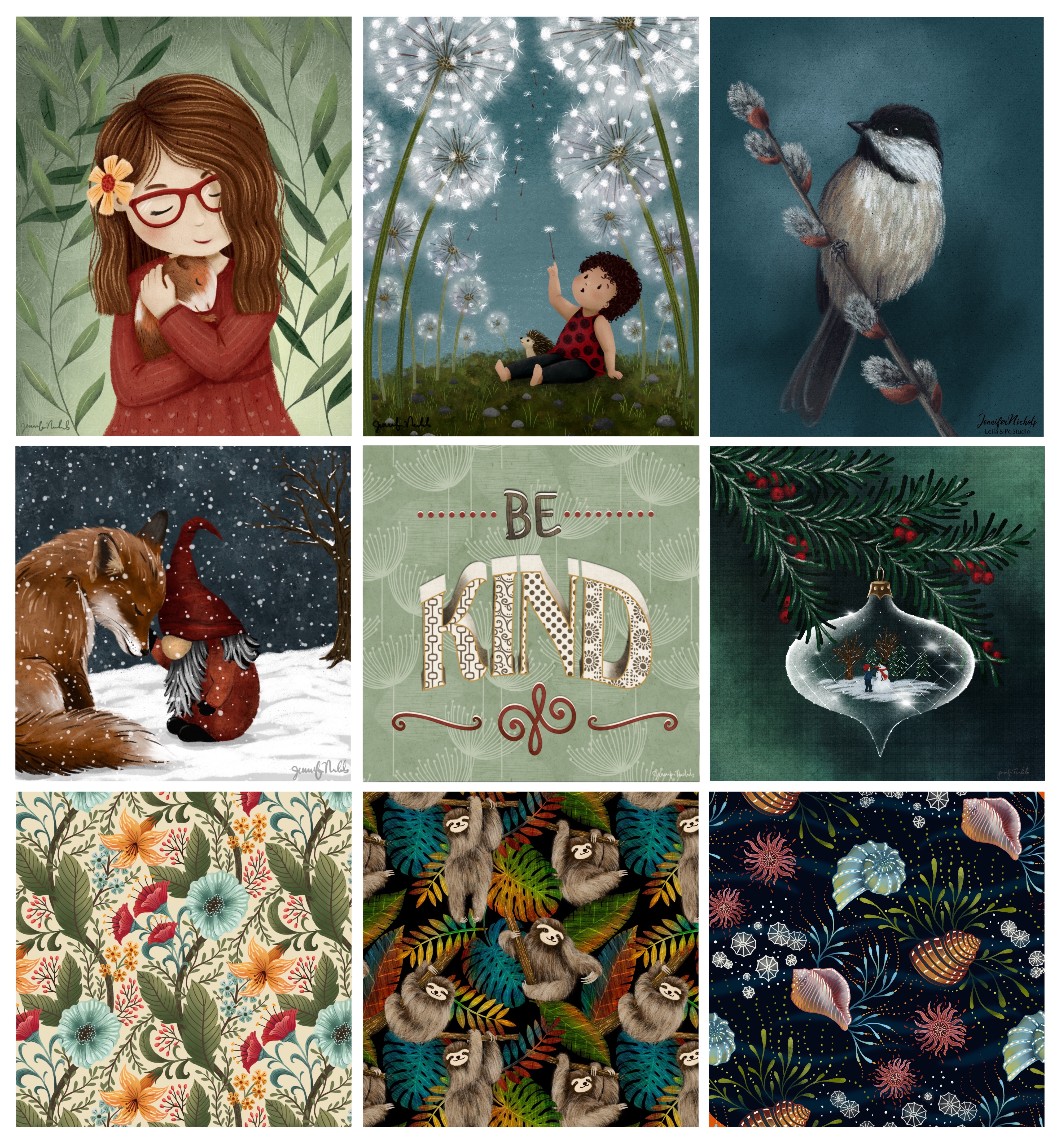 Connect with other artists in the Creative Journey Community.

"The journey is the reward." -Ancient Chinese Proverb

In this private community you have a safe place to share art, rejoice in each other's accomplishments, connect with each other in Zoom calls for Live Lessons, Q&A, Social chats, and member-led Art Cafes. You get help with questions about art, techniques, backing up, and so much more. With so much extra guidance, additional lessons, and help, you will find that the skills you learn in classes will be more easily remembered! And we have a LOT of fun! I am an active participant in the community as well!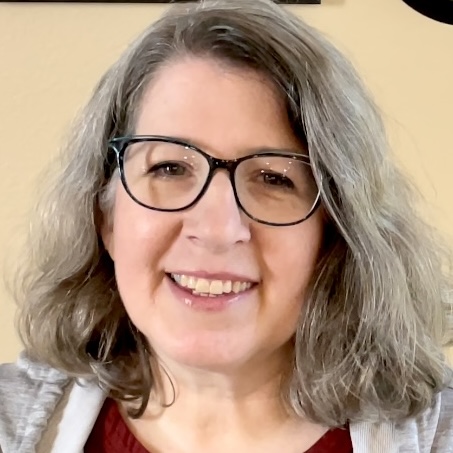 Hi, I'm Jennifer Nichols
of Leila & Po Studio! Mom, wife, sister, daughter, artist, and teacher! I am a retired Montessori teacher/school owner who's been having a blast teaching everything I know about Procreate since 2019! I believe we are all artists and with practice, we can all improve our skills, as with most things in life! I love making classes fun because if we don't have fun while learning, we likely won't come back for more!

Here are some examples of the free brushes, palettes, and other resources that you get in each class! And I show you how to use them as well!
Here's what members are saying about the community:


"I've already taken one course, participated in two Zoom calls, posted artwork and interacted with other kind-hearted community members. I am thrilled to be here and looking forward to what comes next. "
-Nancy Giammarco
"Joining the Creative Journey has been one of the best experiences for me ... being able to see and speak with many lovely people has been terrific ... sharing our ideas, participating in great live drawing sessions and all the other benefits too."
-Ali Sale
"It has been such a joy to be a part of this community. The friendly, kind faces of people from around the world has been a treat. We have great zoom meetings and we learn so much and have a few giggles too. We can learn and grow and support each other."
-Patsy Hart
"I enjoy it very much because all people here are very interested, active, wanting to help, friendly and kind. It's a great opportunity to develop my abilities and make friends through Zoom activities. After such a short period of time, feels like family and friends."
-Gaby Fischer
Pricing Options
You will be able to select a plan after clicking the Sign-Up button.

Here are some of the classes included in the membership:
I add several new classes each year and I also included all of my Skillshare classes for those who aren't on Skillshare.


Frequently Asked Questions

How much teacher access do I get?
We have 3 Zoom calls each month and I am an active participant in the community, checking in almost every day to answer questions!
What do I need in order to take these classes?
All of my classes are taught in Procreate on the iPad with an Apple Pencil.
How long do I have access to classes?
You have access to all classes and the private community as long as you are subscribed.
Are there refunds?
There are no refunds for the subscription plans. As with any subscription, once it begins, you can cancel from your account settings when you decide to leave so it doesn't automatically renew.
Do I have to belong to the community?
You don't! But there will be some wonderful lessons and other fun things happening there!