Ready for Winter and Christmas?
Two Winter classes in one!
Help yourself form a daily art habit with 4 weeks of mini lessons! This combo class also has my Gingerbread House class in it!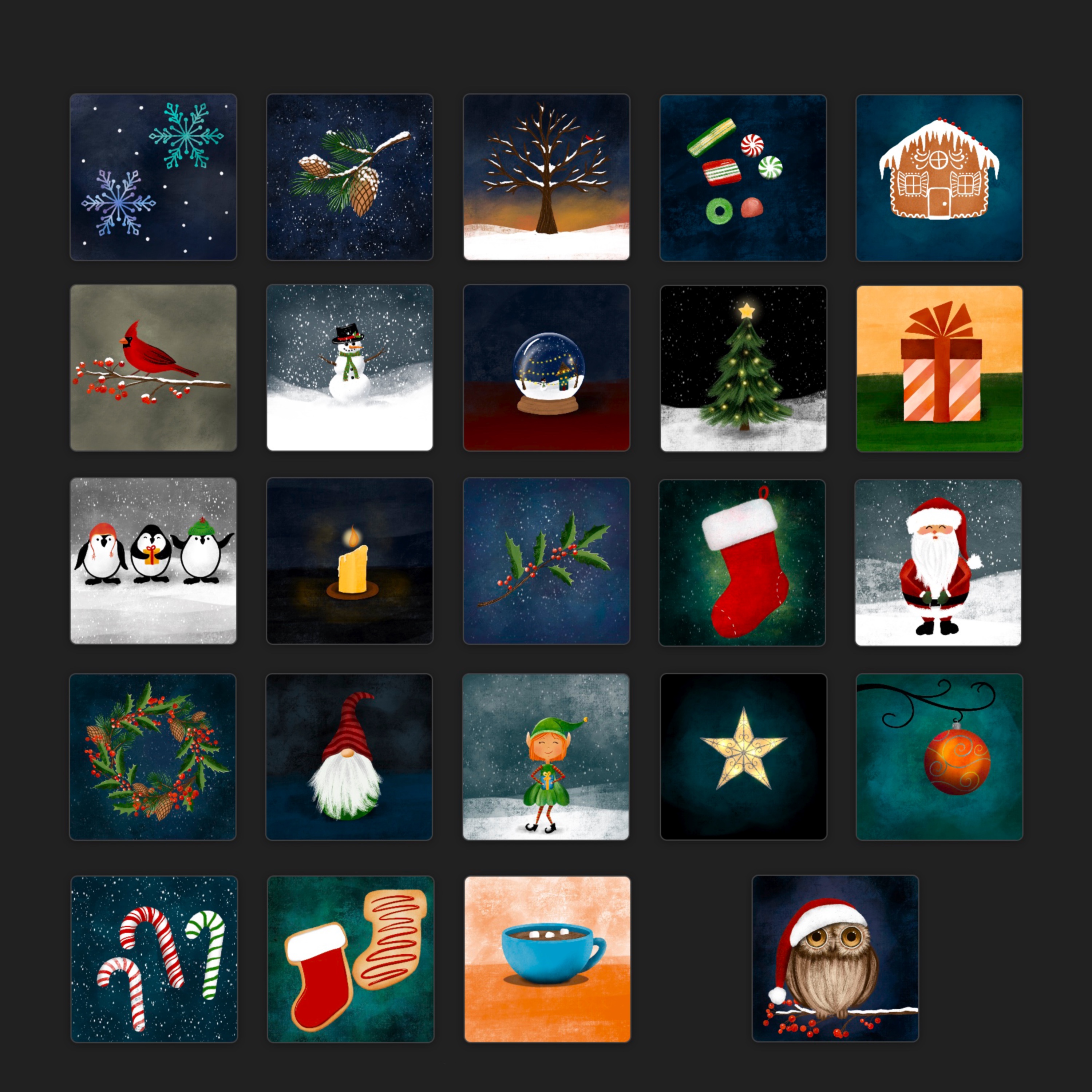 Four Weeks of Lessons!
A 7 hour class!!?? What?? Don't worry, it's actually a compilation of mini-lessons to spread out over four weeks!
I love daily art prompts because I learn so much but they can be intimidating and time consuming. So I wanted to create a class for a 30 day art challenge that has short, gorgeous, easy to follow tutorials. I wanted the prompts to be fun and colorful and I hope it will help people build confidence with the Procreate app as well. You should know the basics of Procreate (there have been some updates to Procreate since I published this class so things will look a bit different but you should still be able to figure it out easily). And you don't need to have any art skills at all! 
This class was created using Procreate 4 and I provide a set of brushes that includes some native brushes and some that I made. Feel free to change up your brushes with any of the new, amazing Procreate 5 brushes.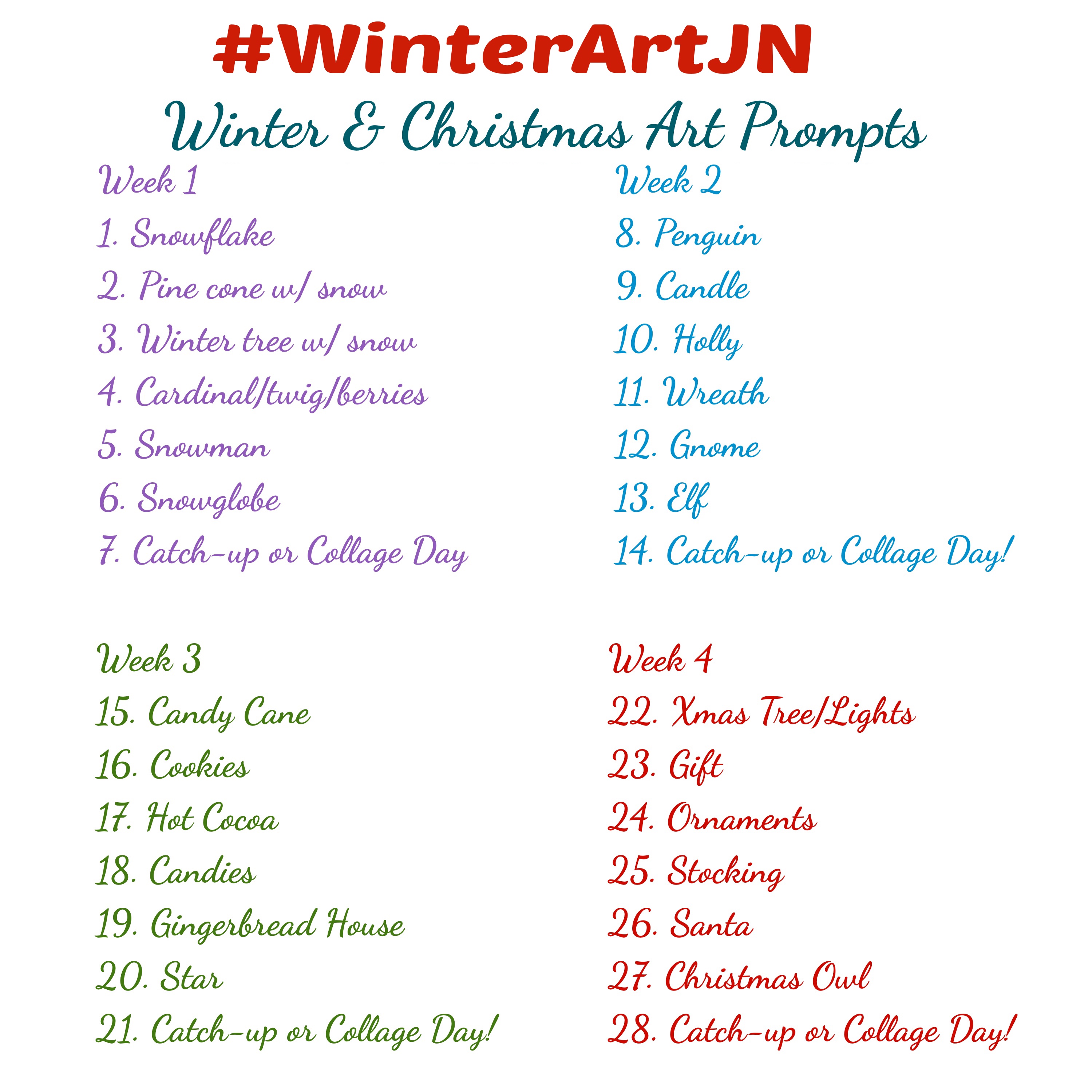 Prompts List
Here are the prompts (and the new hashtag!). I also added a few bonus tutorials at the end of class (due to popular demand)! You can check out the old hashtags on Instagram to see some of the beautiful work that was done when the class first got published. Those tags are #winterdailyart2019 and #christmasdailyart2019 but please use #winterartjn from now on! Thank you!
Gingerbread Houses!
Who doesn't love decorating gingerbread houses? In this class I will show you how to have loads of fun designing and decorating your houses, even giving the icing a 3D look. Check out the project section for a downloadable color palette and a free Procreate brush.
(There's some camera wobbliness in is tutorial that I didn't realize was happening. It will not happen in future tutorials!)